Municipal Elections
Updated: 3 years ago - Created: November 19th, 2013
CONGRATULATIONS TO THE SUCCESSFUL CANDIDATES IN THE MUNICIPAL ELECTIONS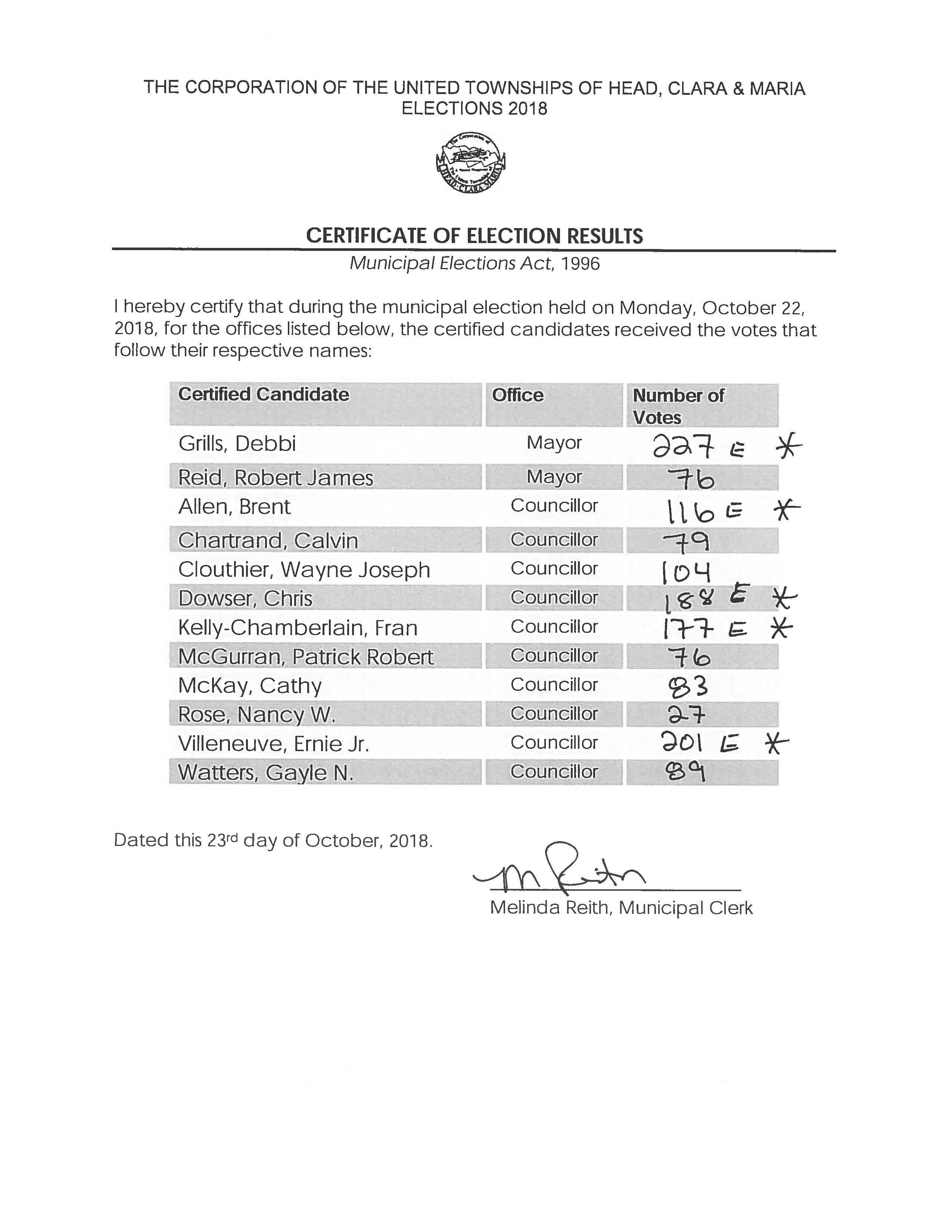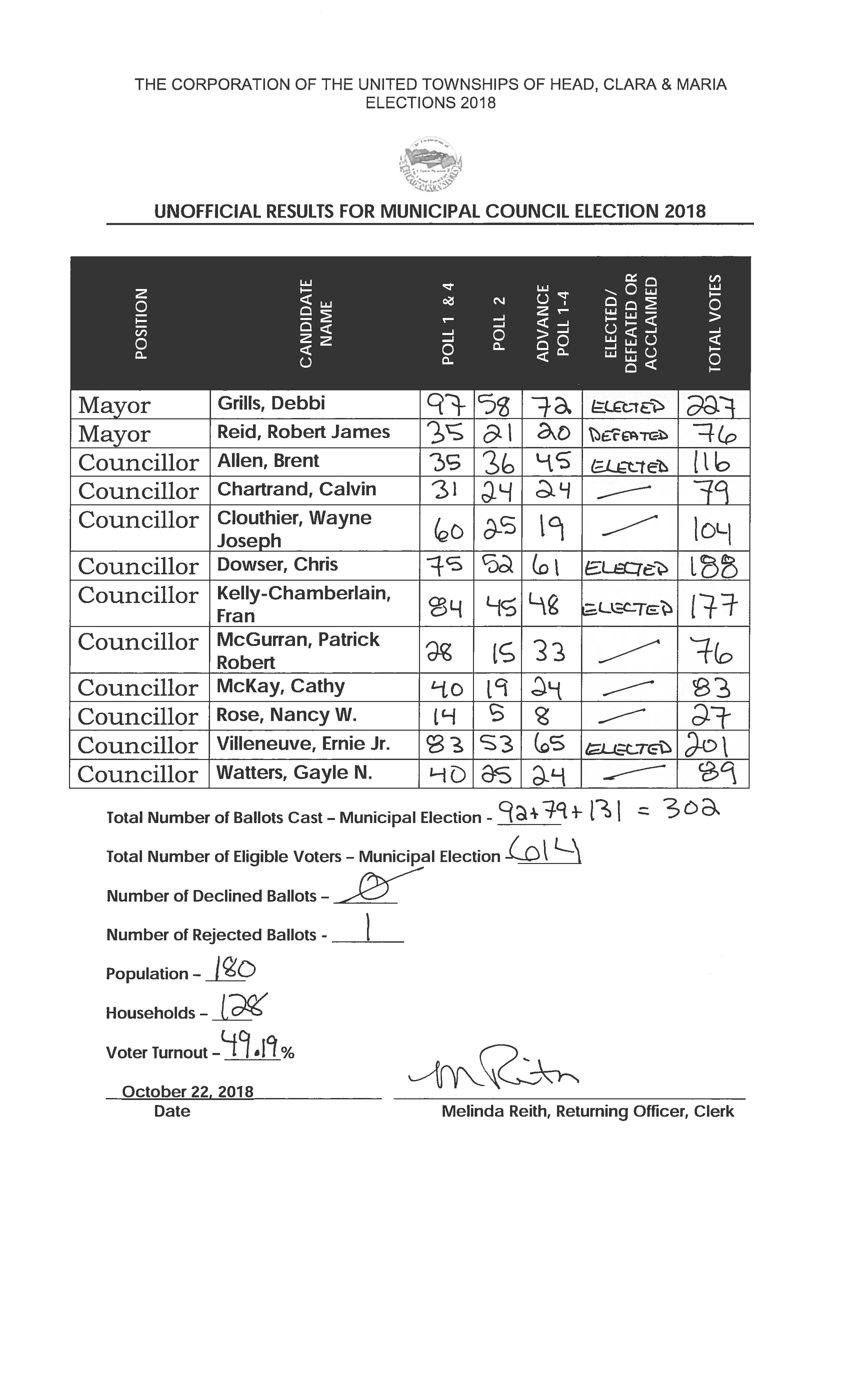 All Candidates Night - Wednesday, September 5, 2018 at 7:00 pm. At the Stonecliffe Community Centre - Come out to ask your questions of the candidates.
Electors are invited to come out and ask questions of the candidates to help with their voting decisions. Based on the current climate of the community, there is an opportunity to pose anonymous questions, the questions will be vetted to ensure they are appropriate for discussion by an experienced facilitator. Send any questions to allcandidatesnight@gmail.com, drop them off in the outdoor mail box, or mail them to the municipal office anonimously. If your question is not asked by someone at the event, it will be asked by the facilitator at the end of the meeting.
Other than assisting with logistics, municipal employees will not be involved in any way with this process. Please pose any questions to Cheryl Jennings and/or Jim Gibson at the above email address.
Thank you for your interest in your community.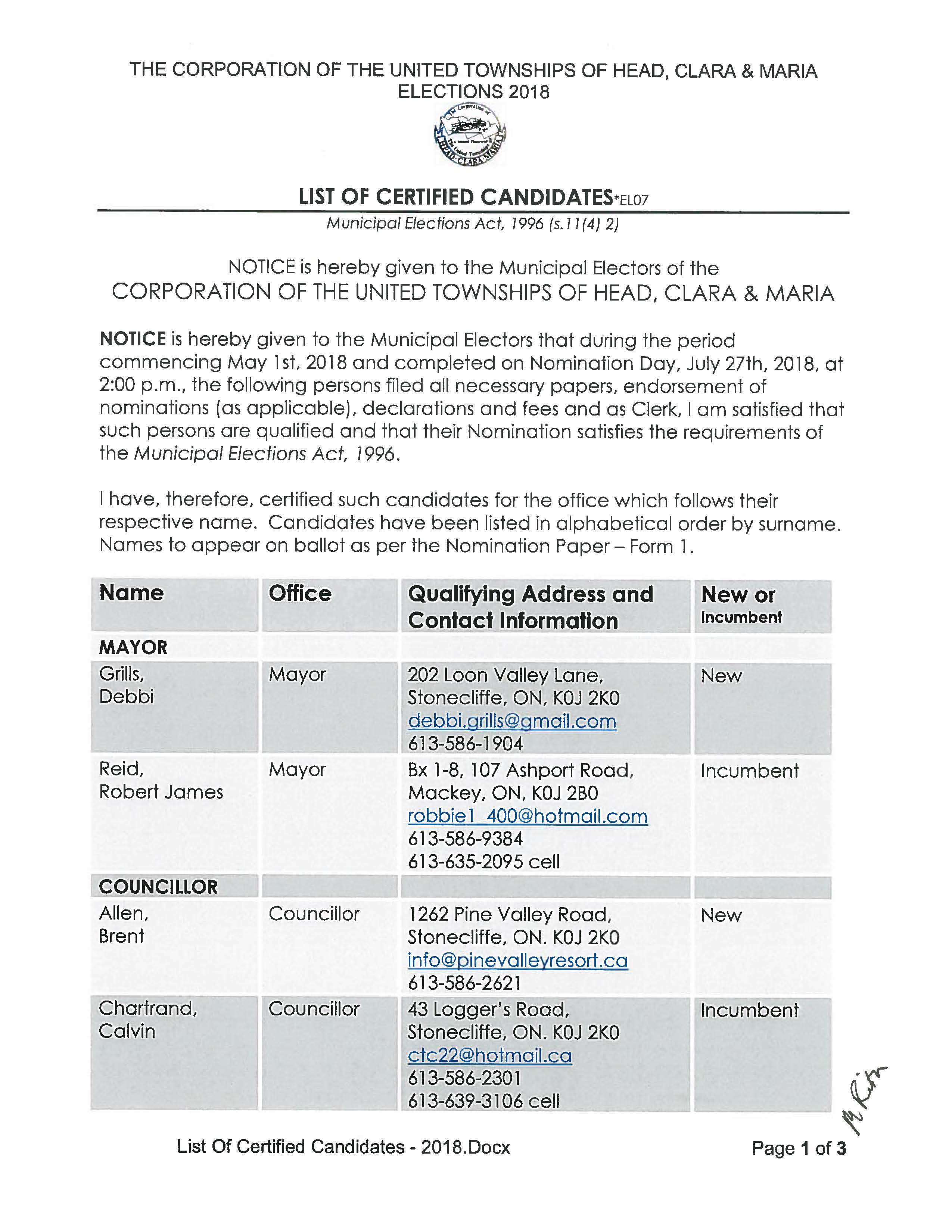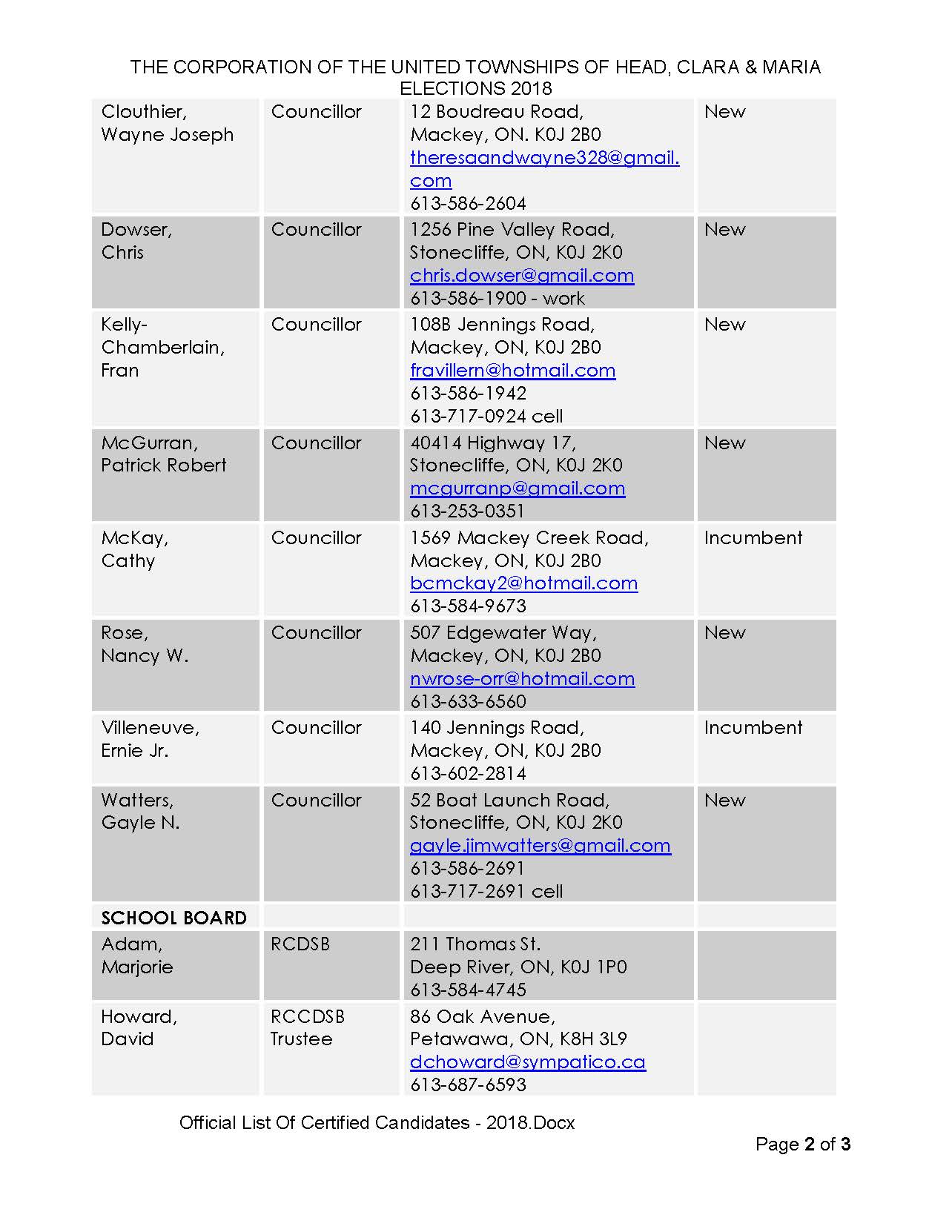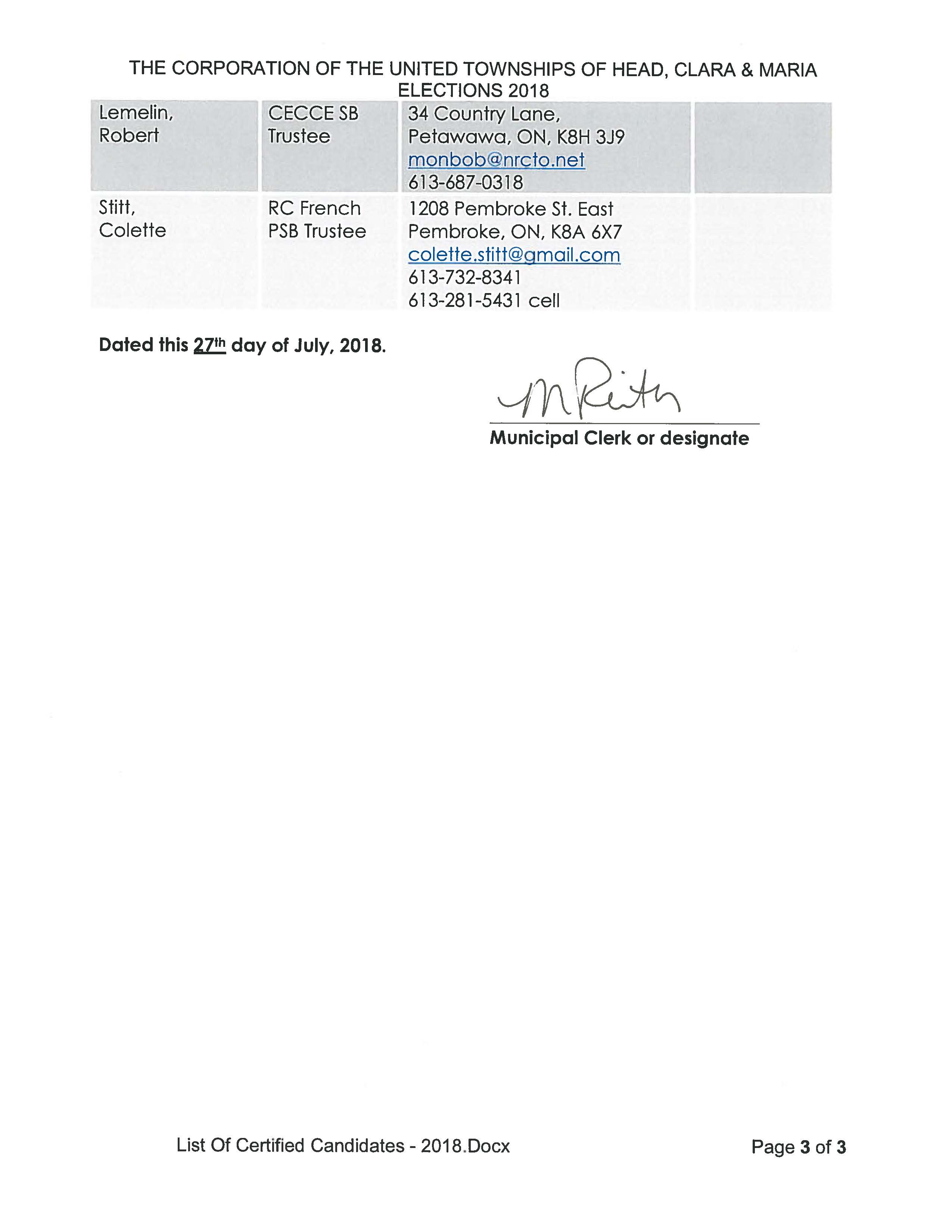 Are you on the Voter's List?
Check out Voterlookup.ca!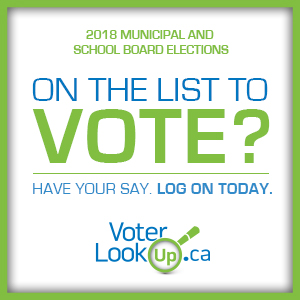 Look below for all information Elections including links to the Ministry of Municipal Affairs site and the Municipal Election's Act.
Nominations for the Municipal Elections to be held Monday, October 22, 2018 will open May 1, 2018. 2018 Nomination Notice
NOTICE: New in 2018 - Candidates in municipalities with over 4,000 electors are required to obtain endorsement by providing signatures of 25 elegible electors when submitting their Nomination papers. As Head, Clara & Maria has significantly fewer electors; this requirement is not necessary. This was changed on April 3, 2018 with

O. Reg. 101/97

.
We strive for accuracy but must reiterate that the responsiblity for meeting all your legislated requirements is that of the candidate. Please refer to the legislation or your own legal counsel or accountant for specifics to your campaign. Please report errors or omissions to municipal staff.
Candidate Q & A
In order to ensure that all candidates receive the same information, if a question is posed of municipal staff, the question and answer will be posted on this page. No question is a bad question if you don't know the answer. It could cost you your seat.
Forms - 2018
Please note the following from the Municipal Elections Act...
14. A document that is filed with an election official under this Act and that is required to be signed shall bear only original signatures. 1996, c. 32, Sched., s. 14.
Candidate's Information Upon Filing Nomination Papers - 2018
Candidate's Information Package
The following documents will be provided to each candidate upon the filing of a valid Form 1 or Nomination Paper at the Municipal Office. Nomination papers will be accepted during normal business hours from May 1 until July 26. July 27, 2018 nominations may be submitted from 9:00 a.m. to 2:00 p.m. Currently, normal business hours for the Municipality of the United Townships of Head, Clara & Maria are 8:30 a.m. to 4:00 p.m. from Monday to Wednesday and Fridays.
Council Appointment Process and Information - May 15, 2018
Council at its meeting of Tuesday, April 17, 2018 has declared a seat vacant after a resignation. If you are interested in being appointed to this position, please review the attached, and submit your application by the deadline.
The Deadline for submission to the Municipal Clerk is May 4, 2018 at 4:00 p.m.